Discover Wesserling
A l'ombre des Tilleuls
Step into a 19th-century textile town!
The Heart of Wesserling Park
Stéphanie and Jessy offer you their A l'Ombre des Tilleuls cottage on the first floor of their historic family home.
The "A L'ombre des Tilleuls" cottage is located in the heart of Wesserling Park, in a peaceful and relaxing environment spanning 17 hectares, perfect for strolls in the castle gardens. It is the oldest building in the park and retains its original charm, once being the house of the doctor and then the pastor. Its expansive garden adds to its charm and allows you to savor the delights of long summer evenings. During your stay, we will warmly welcome you so that you can fully appreciate the soul of our old residence.
By staying at the 'A L'Ombre des Tilleuls' cottage in the heart of Wesserling Park, you immerse yourself fully in the authenticity of Alsace, a region renowned for its exquisite wines and picturesque landscapes. Alsace is also a paradise for nature lovers, offering numerous hiking trails and mountain biking tracks that wind through its hills and vineyards. You can explore the natural beauty of the region while discovering its culinary delights and local wines.
In addition to its guest rooms and cottage, A l'Ombre des Tilleuls offers unique amenities for outdoor enthusiasts. Here, you will find a convenient ski room to store your equipment in winter, as well as a fully-equipped workshop dedicated to bike maintenance and repair, ideal for cycling enthusiasts. Whether you come for skiing or cycling, our establishment provides everything you need to fully enjoy your stay in the great outdoors.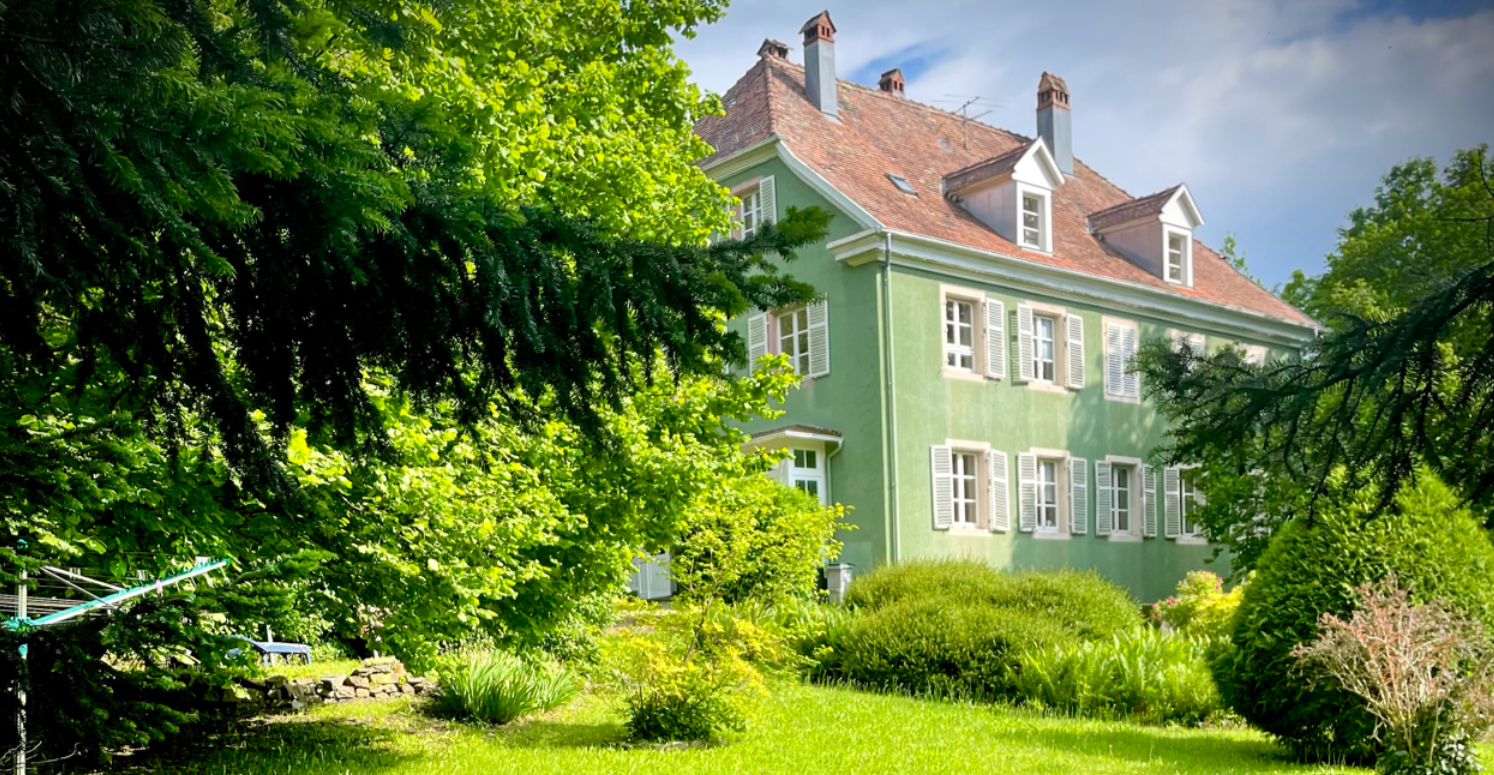 Reviews
Various reviews and Gîtes de France stars: When you choose to stay at A l'Ombre des Tilleuls, you opt for quality accommodation recognized both by the reviews of our valued guests and by the prestigious stars awarded by Gîtes de France. With an impressive Google rating score that speaks for itself, our visitors have shared their positive experiences and contributed to building our flourishing reputation. However, our accolades don't stop there. We are proud to hold 3 Gîtes de France stars for our cottages and 4 stars for our guest rooms, attesting to our commitment to excellence and the comfort of our guests.