About Us:
Ideally located at the foot of the Vosges Mountains, you will also have the opportunity to enjoy the surrounding activities that make the region famous: Lake Kruth (adventure park), the Grand Ballon, proximity to ski resorts (Markstein, La Bresse, bike park, summer toboggan run...), paragliding school, the start of the wine route (Thann and its famous Rangen vineyards), museums, castles... not to mention the traditional Christmas markets.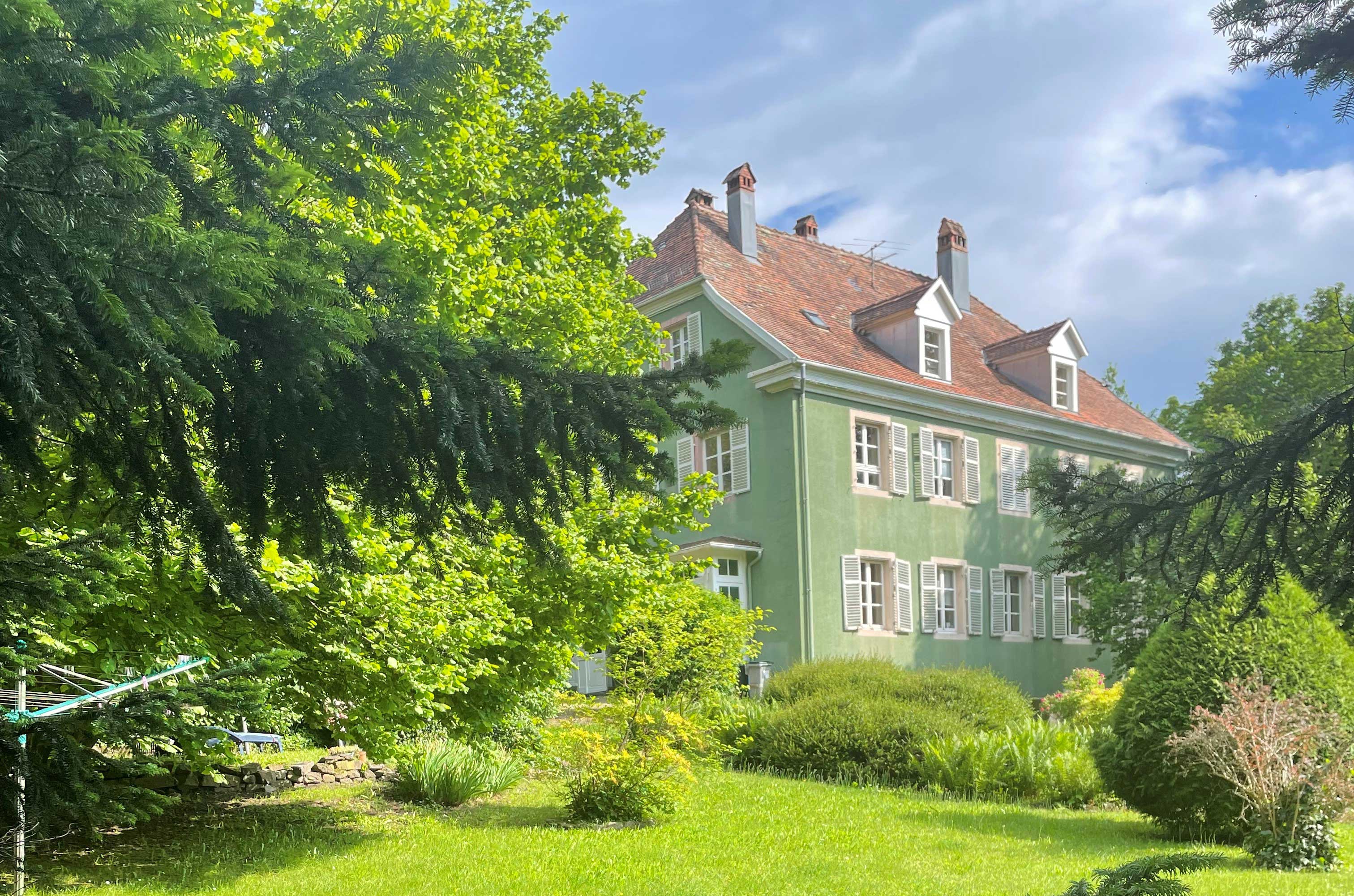 On-site, you will be close to many mountain biking and hiking trails starting from the house. Mulhouse is 35 minutes away, Colmar is 45 minutes away, and Europapark is 1.5 hours away. The year-round open-air swimming pool is 200 meters from the house. In Cernay, you will find indoor activities to do with friends or children (cinema, karting, "the wave," bowling).
The cottage and the guest rooms are in the heart of the Wesserling Park, A l'ombre des Tilleuls, a quiet and peaceful place that allows you to extend your time spent in these remarkable gardens.
The apartment, with an area of approximately 140m2, can accommodate 6 adults and 2 children. It has 2 double bedrooms, a twin bedroom, a baby cot, and an extra bed. It is equipped with a kitchen, a large living room, and a dining room. The bathroom has a shower, a whirlpool bath, and a sauna. The toilets are separate. You will have access to part of the wooded garden and its barbecue. You will also have access to children's games, and bicycles can be loaned to you. For a few days or more, we hope you will enjoy your stay.
Cottage Photos: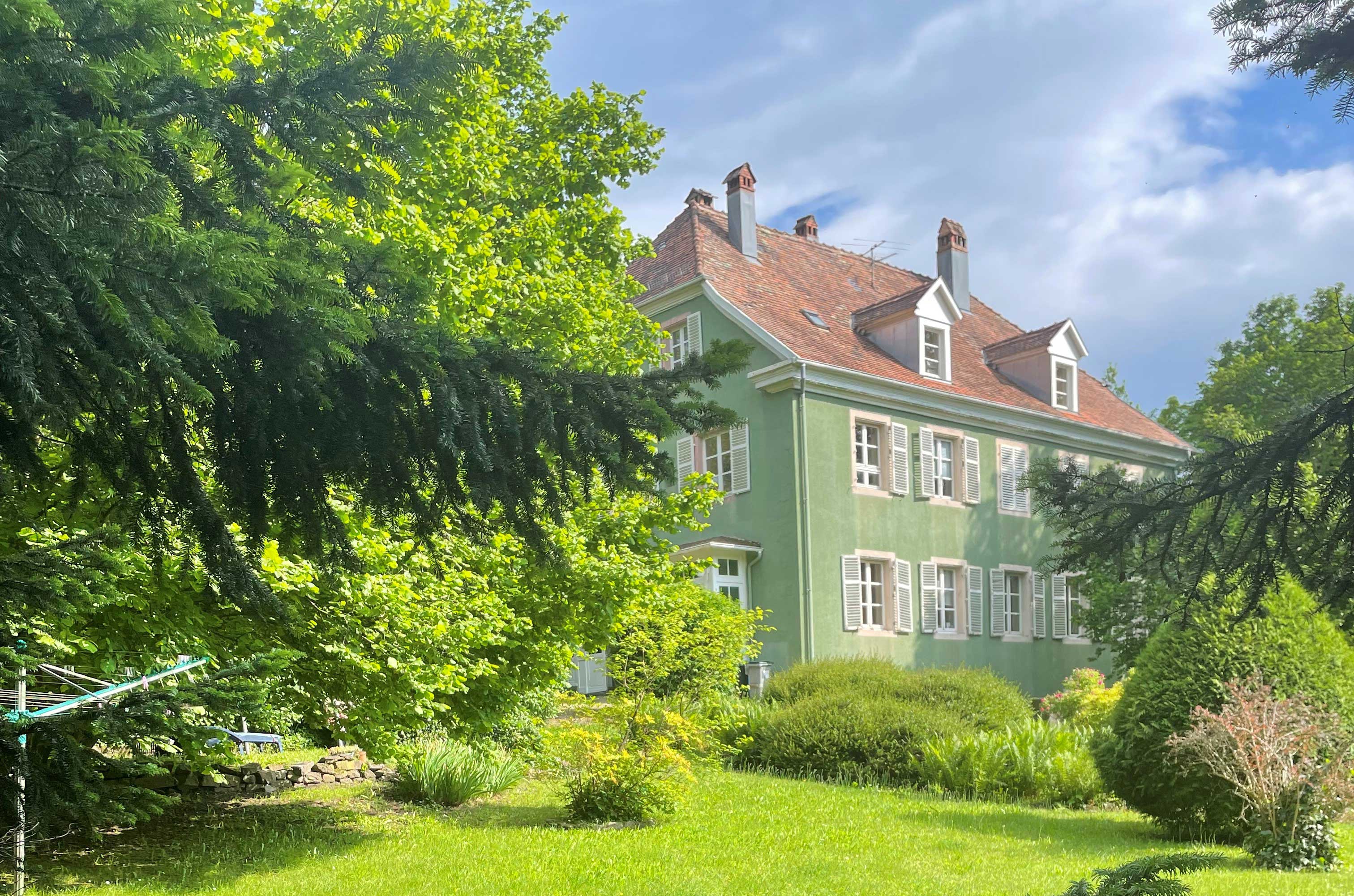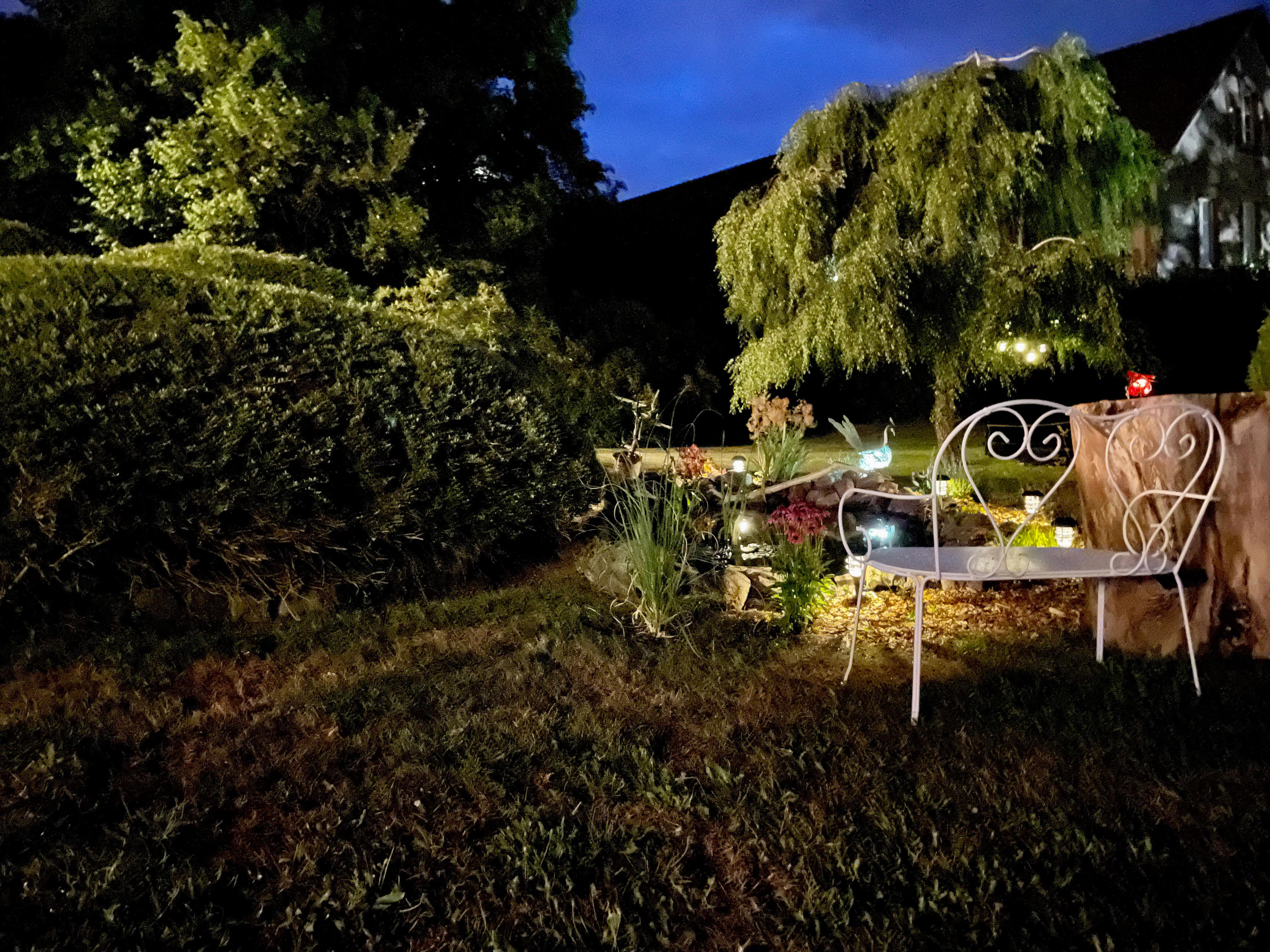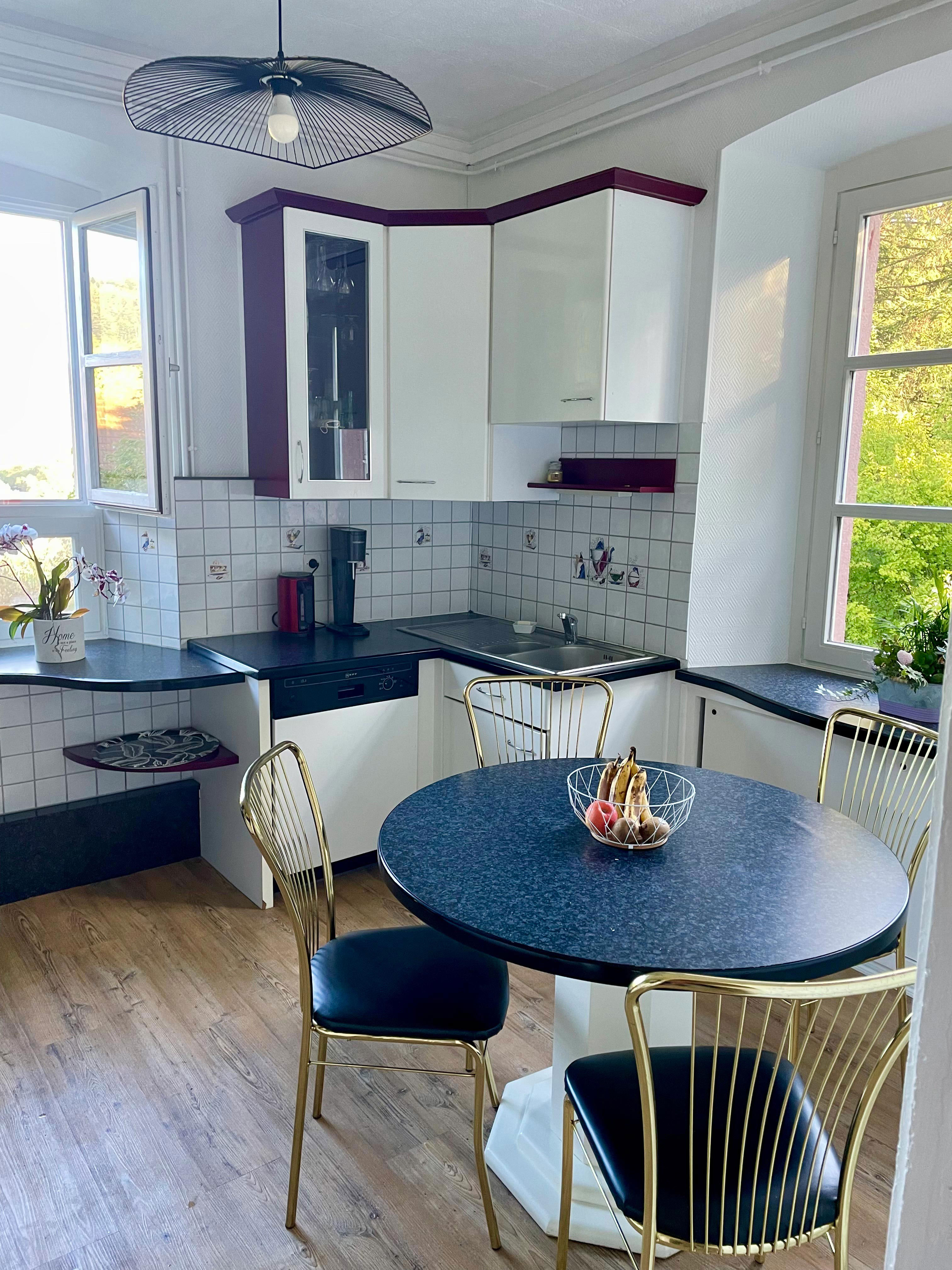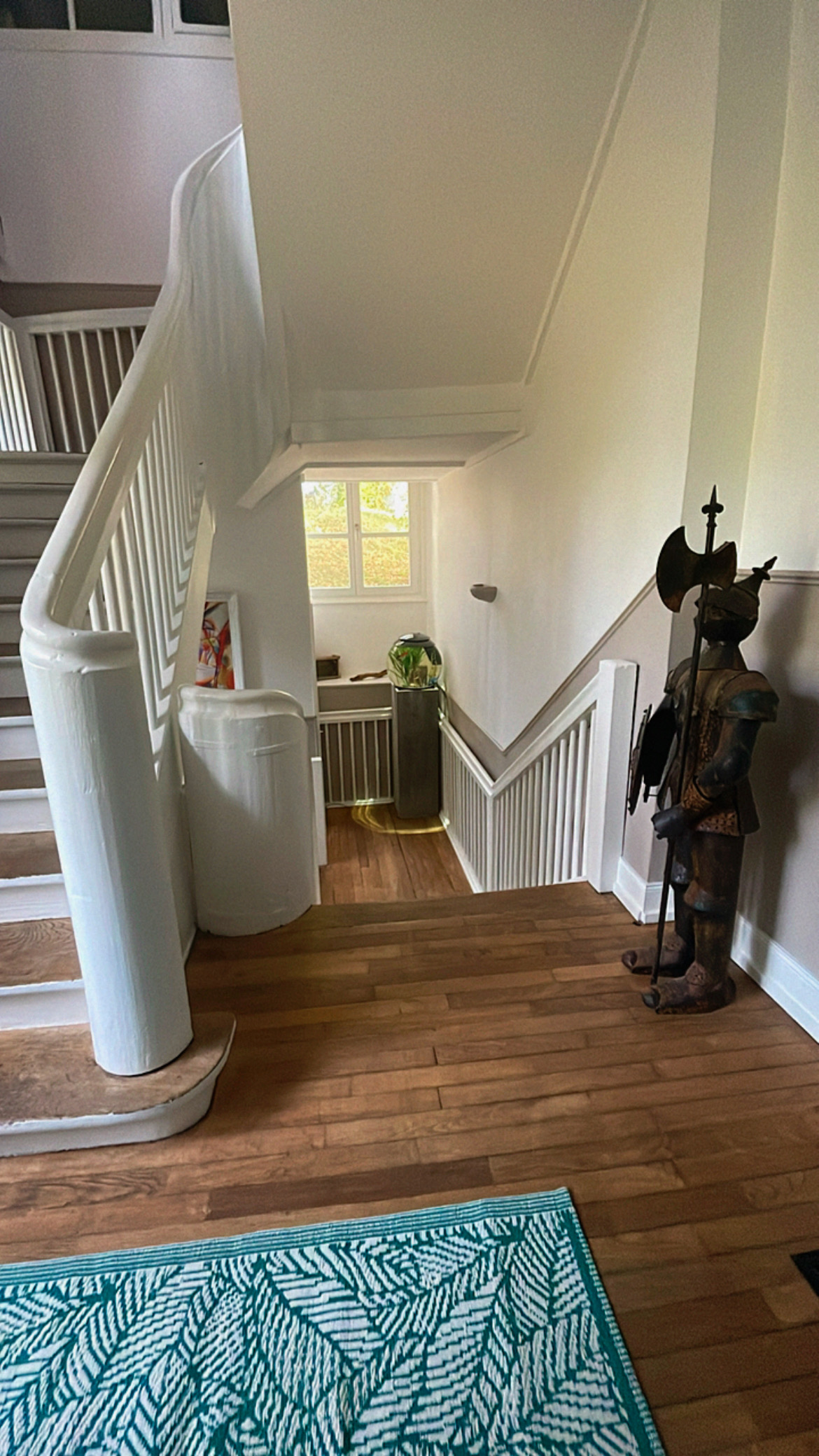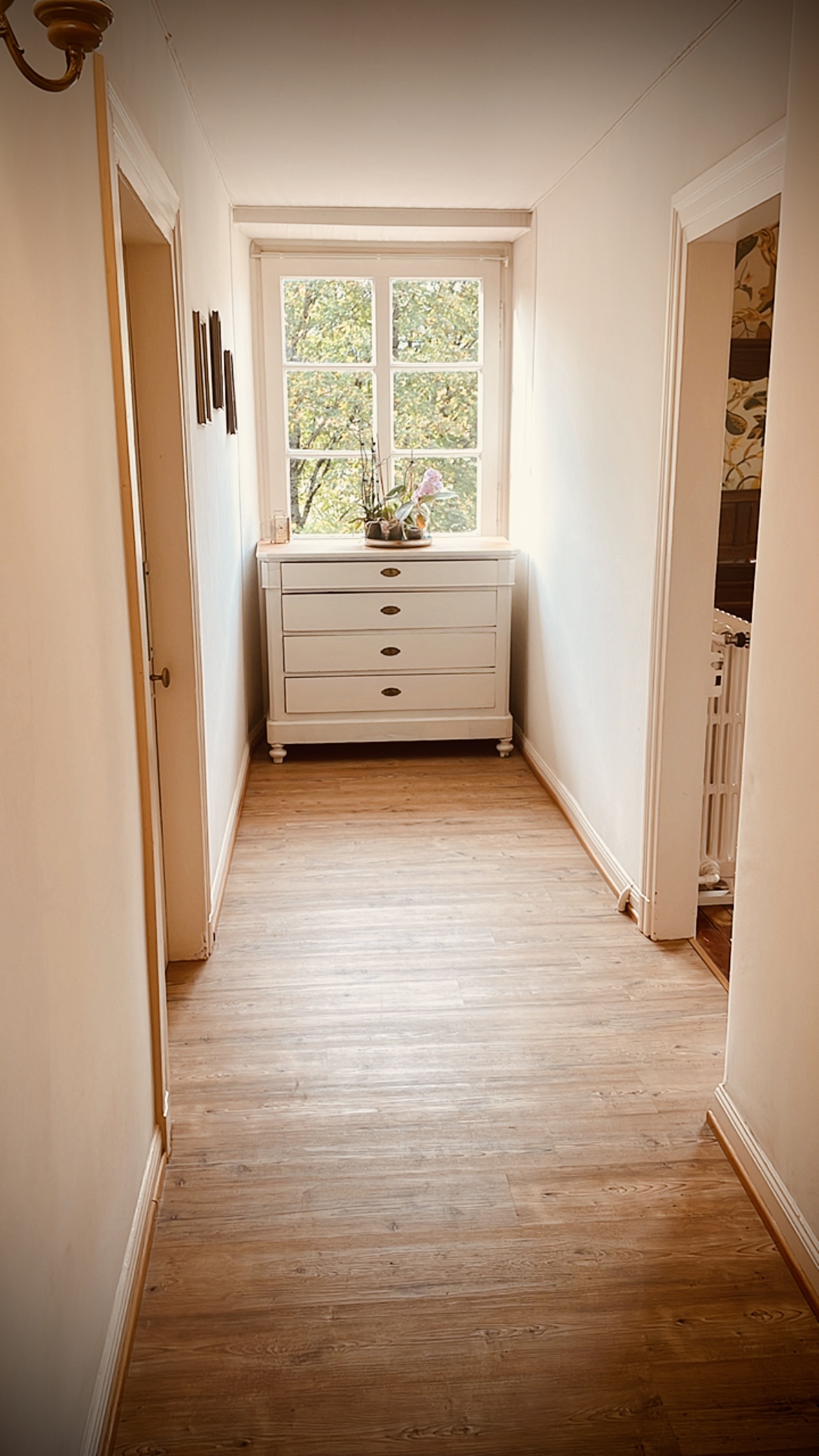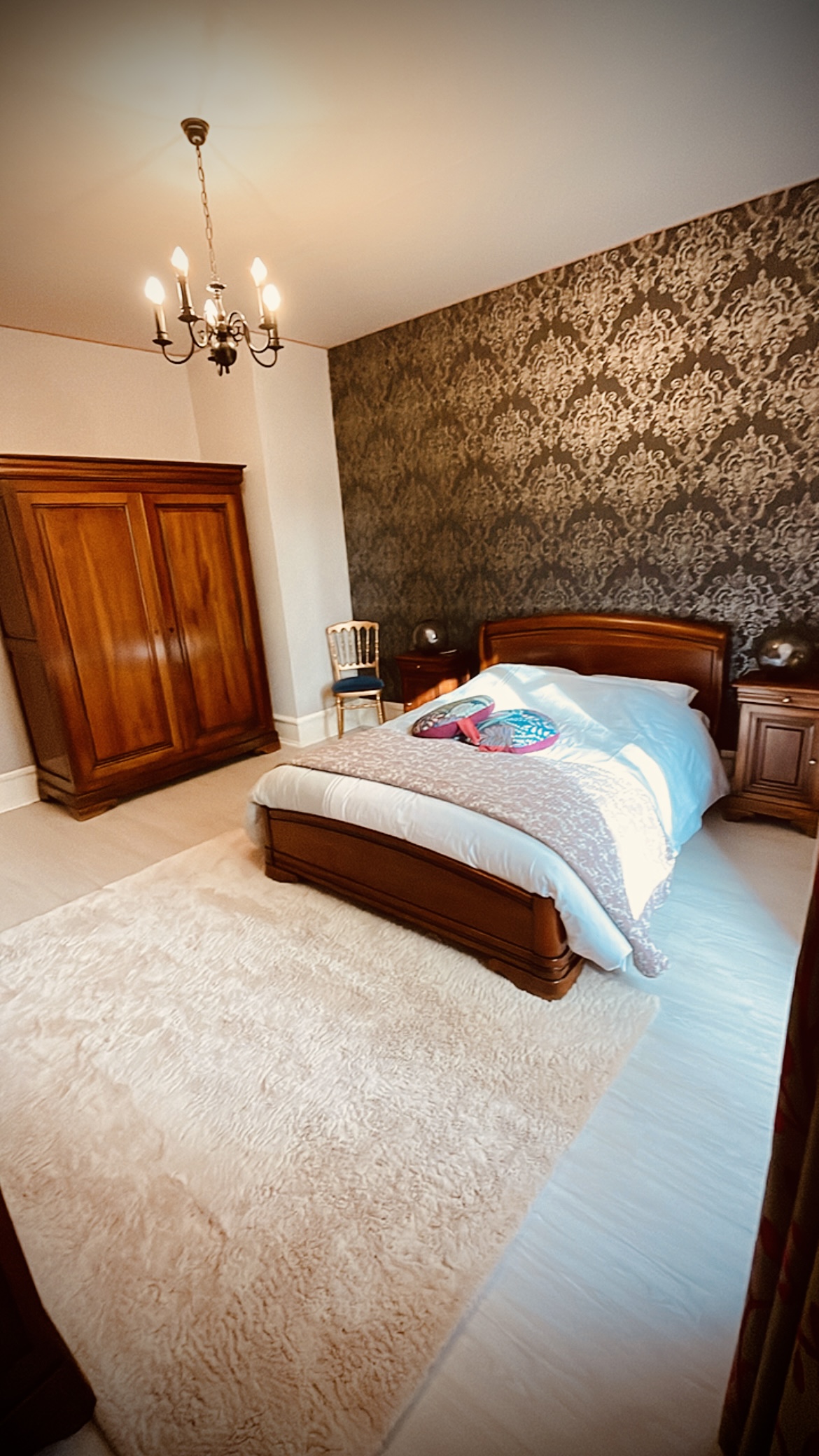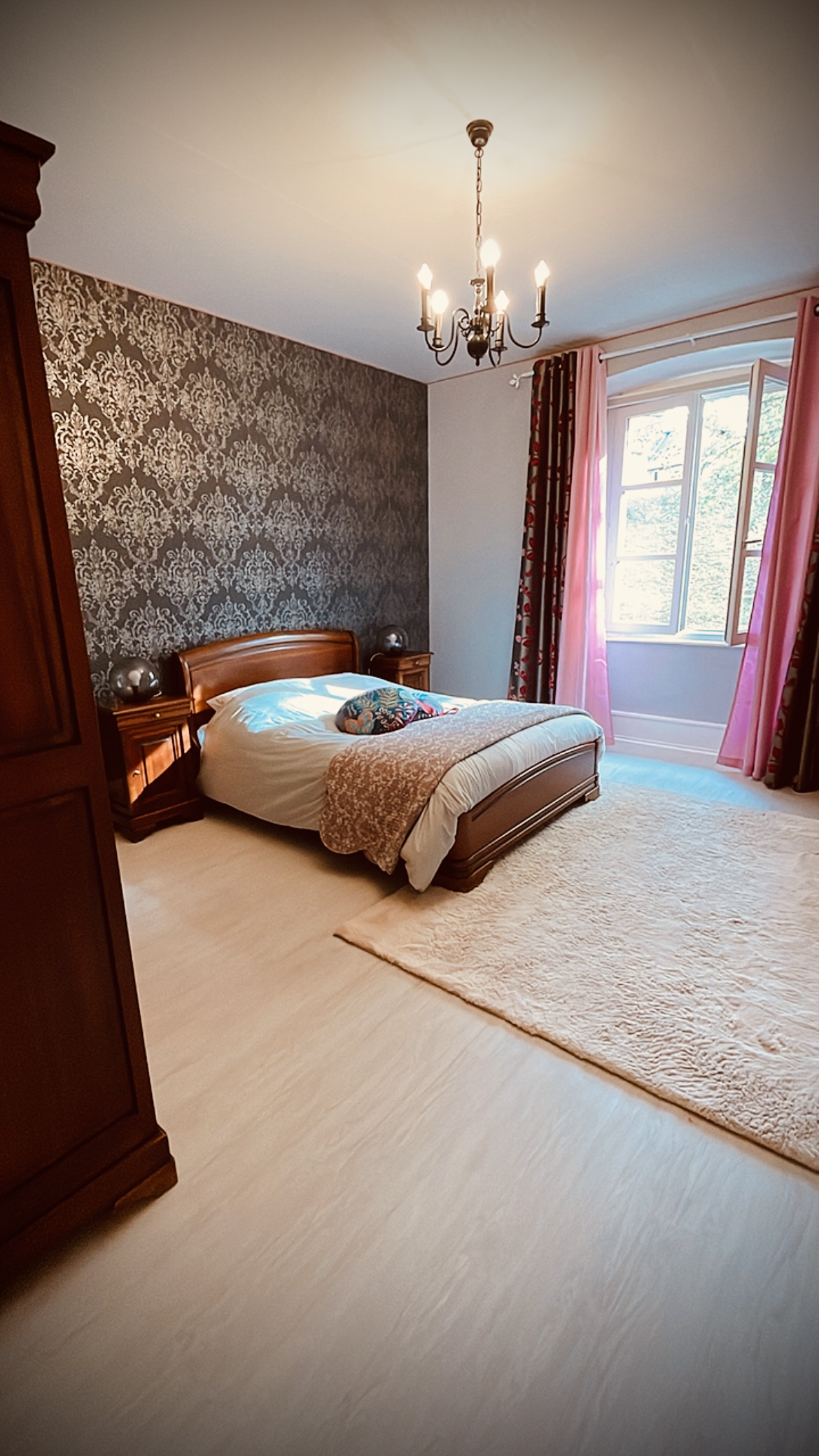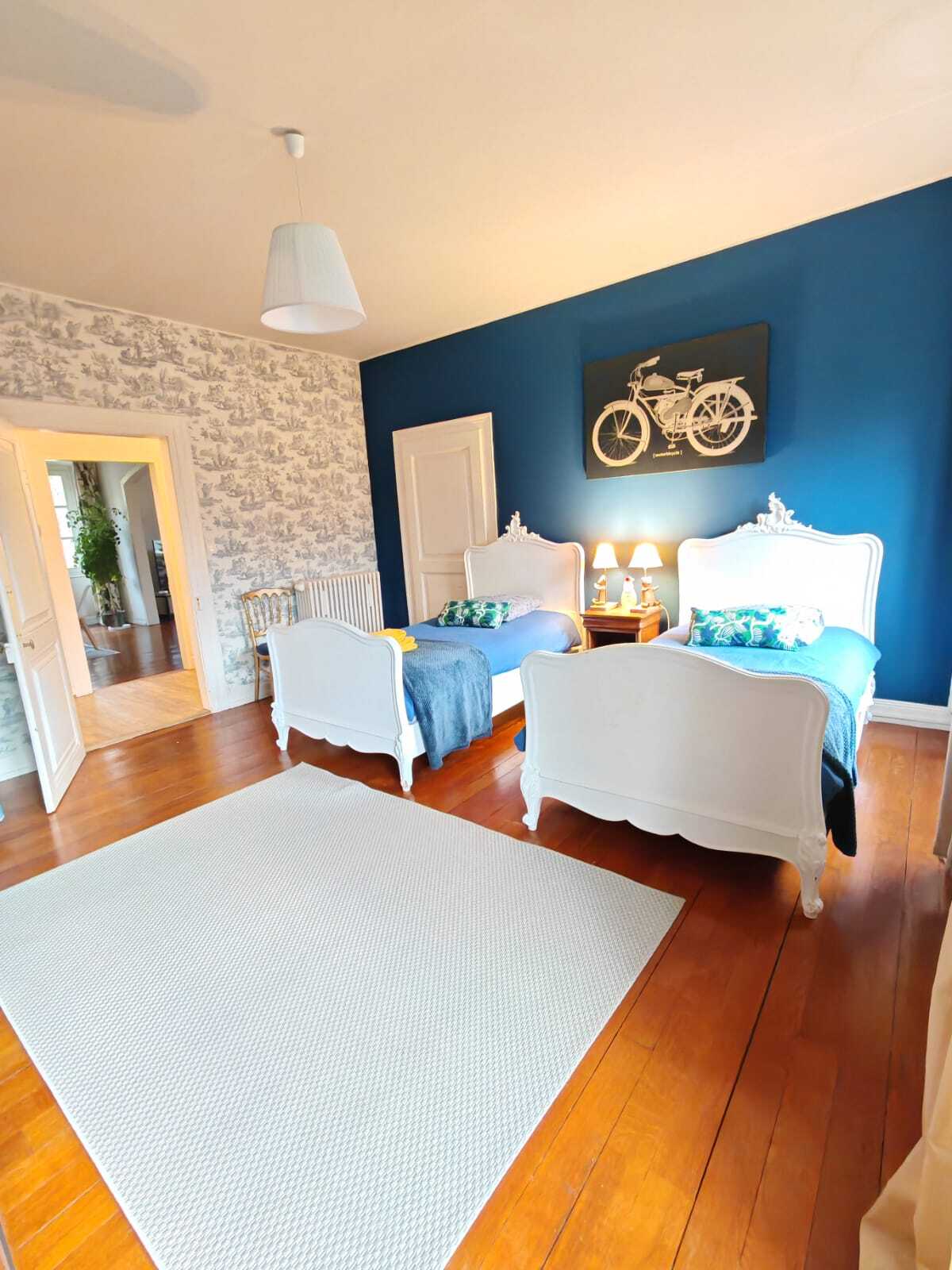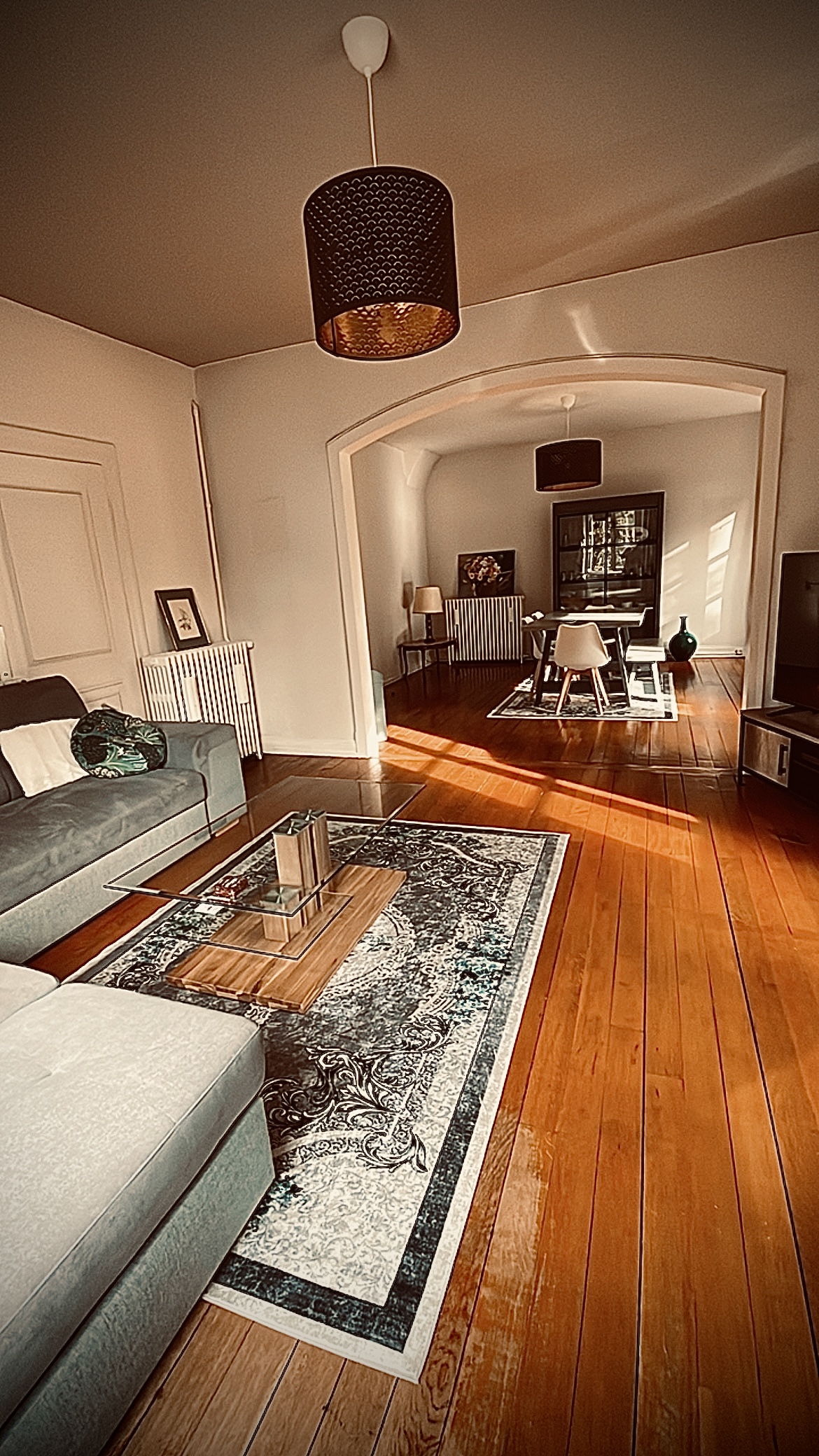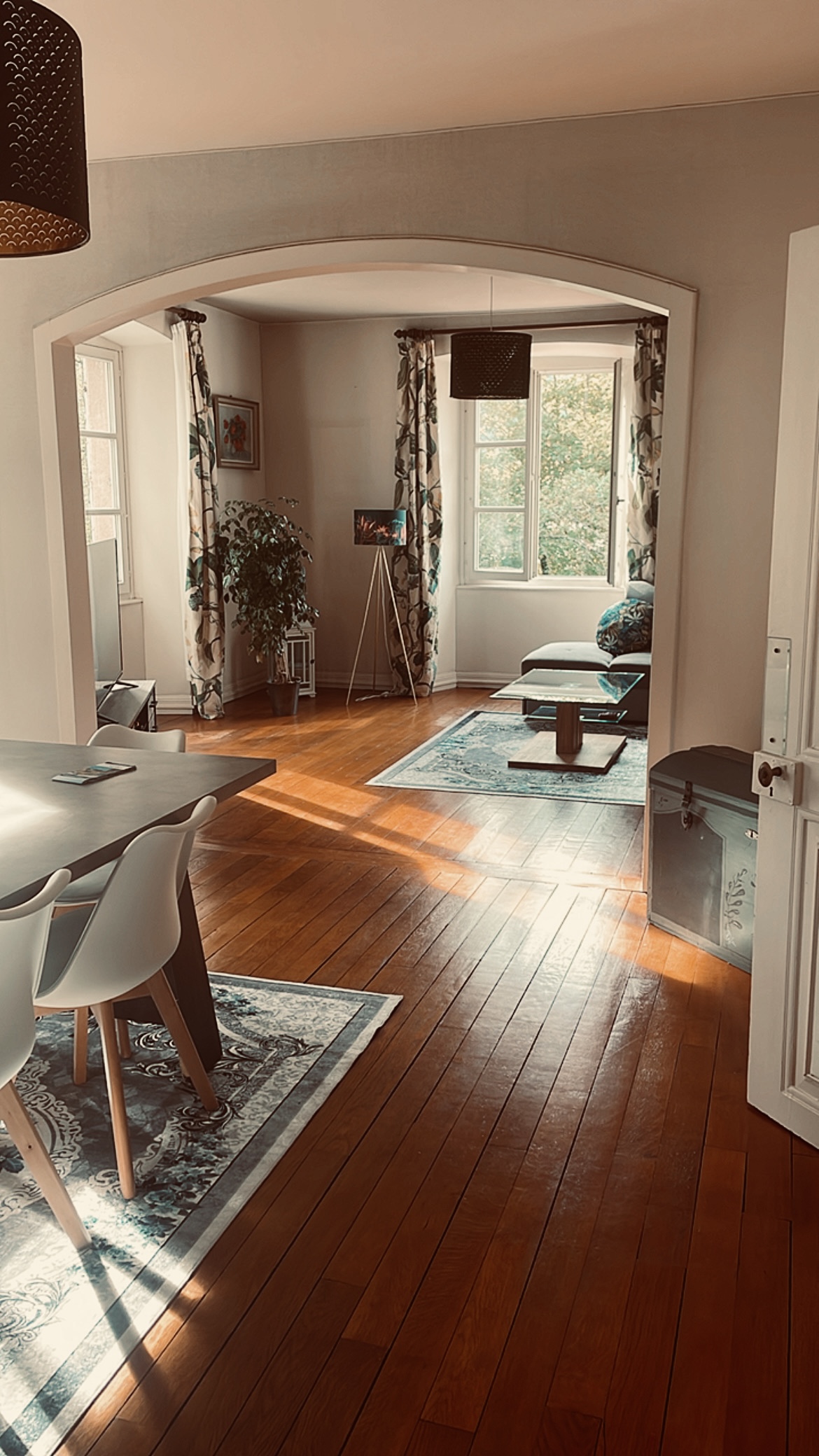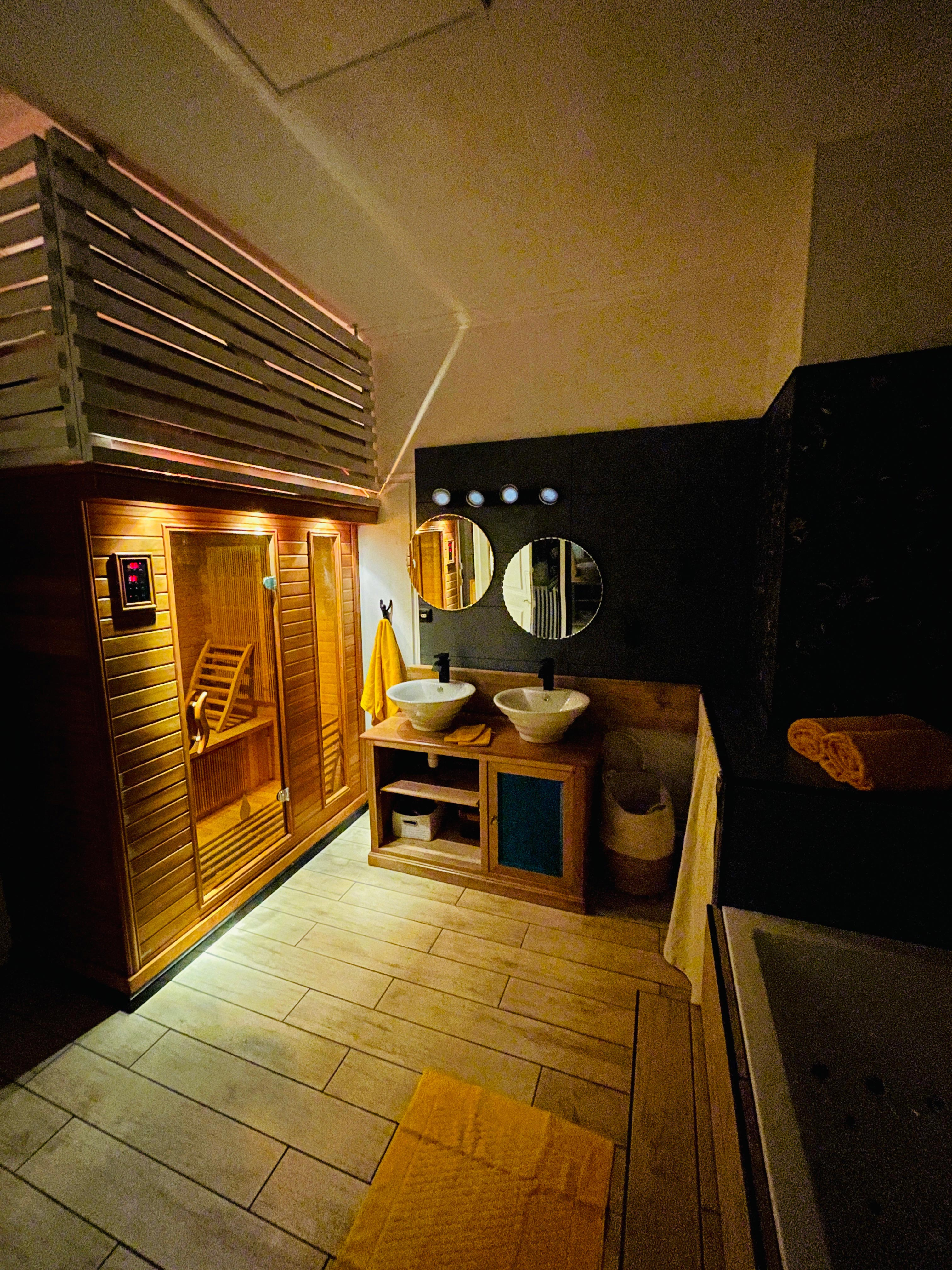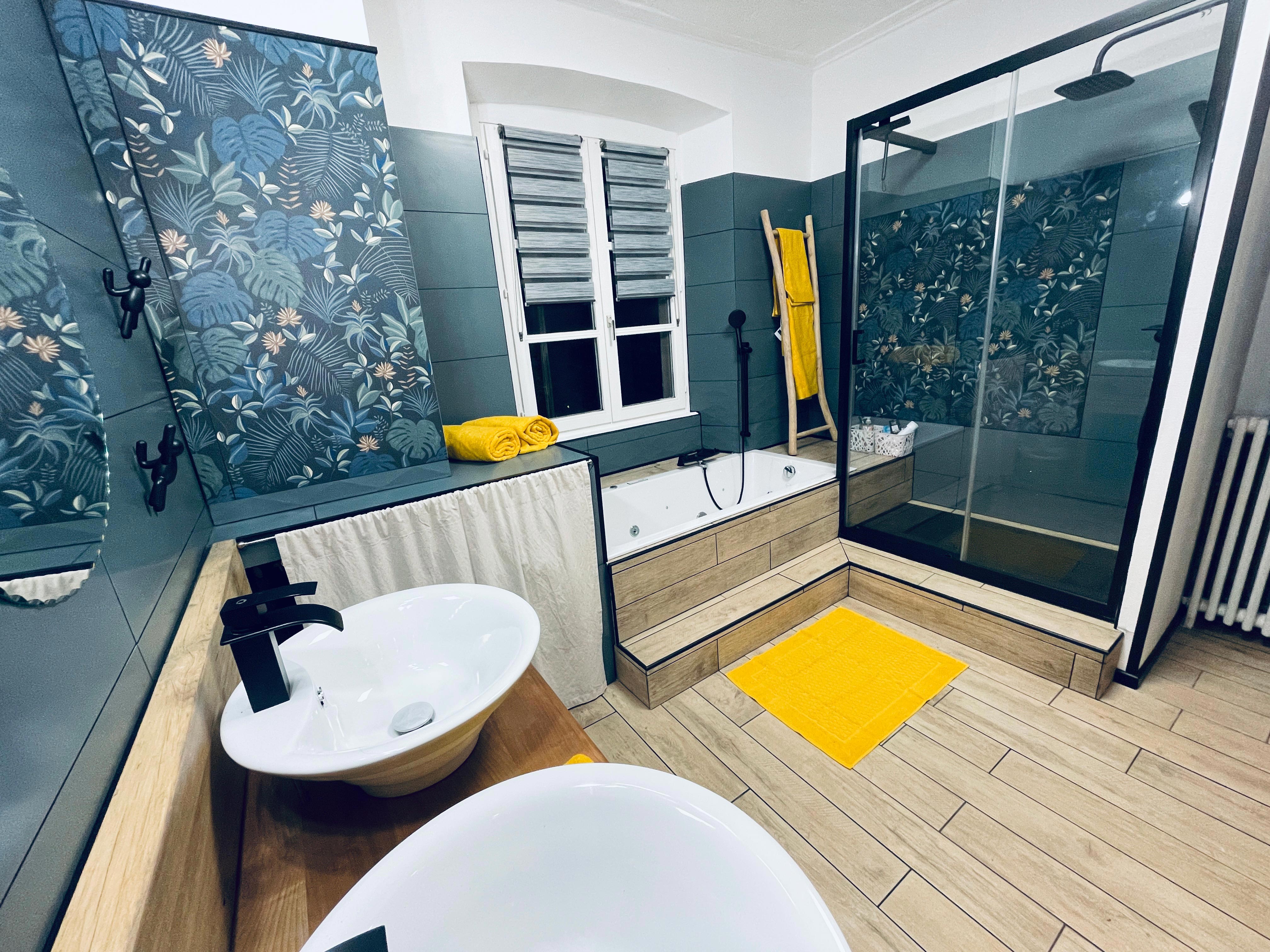 Esperanza Room Photos:


Located on the second floor of our house, we are delighted to welcome you to our guest rooms. The Esperanza room with a view of the Vosges, covering an area of 32m², will charm you with its meticulous decoration, a King Size bed, and a television.

Our breakfasts can be enjoyed in a common room or in the wooded garden, which is included in the rate. We emphasize local and homemade products.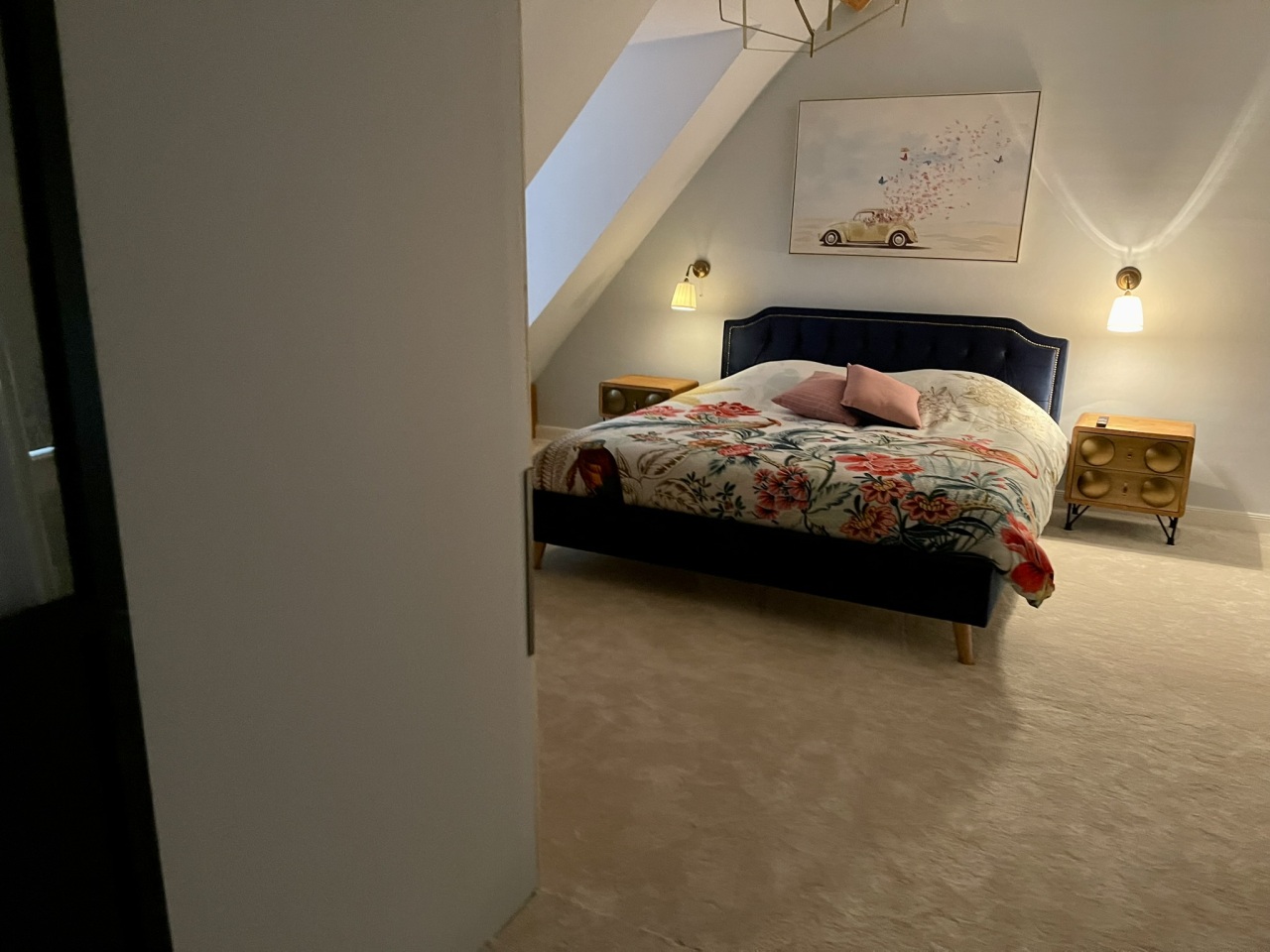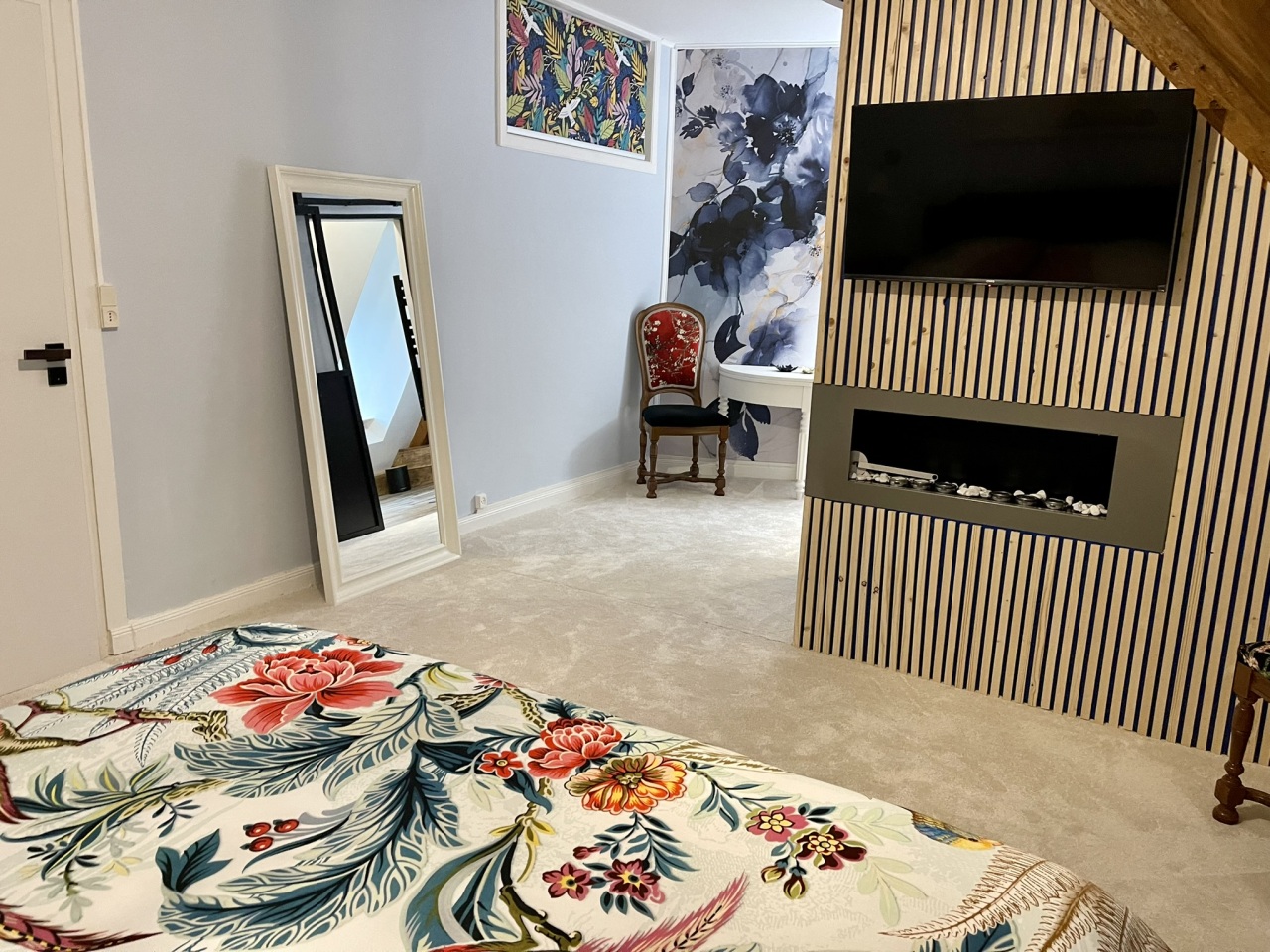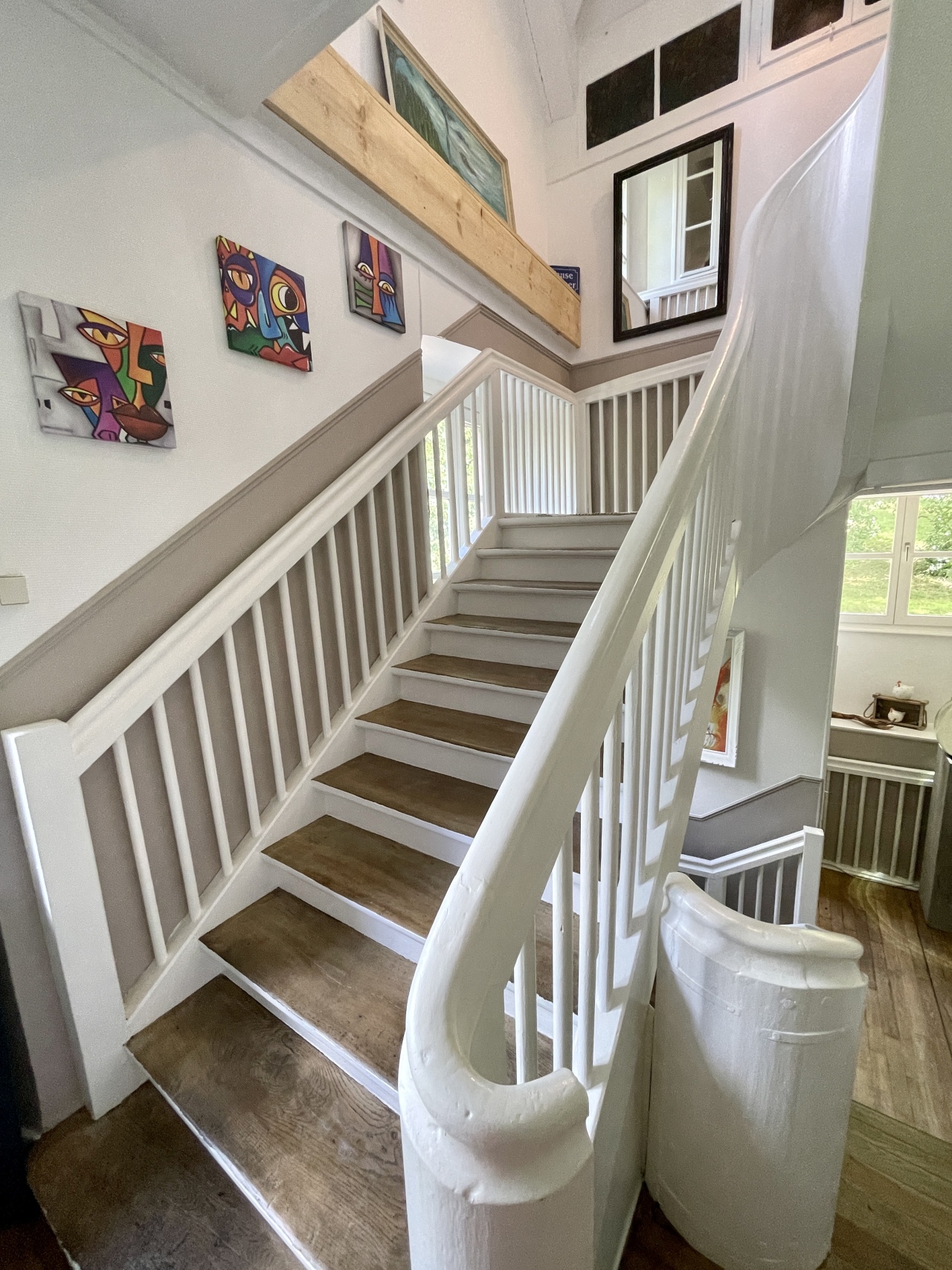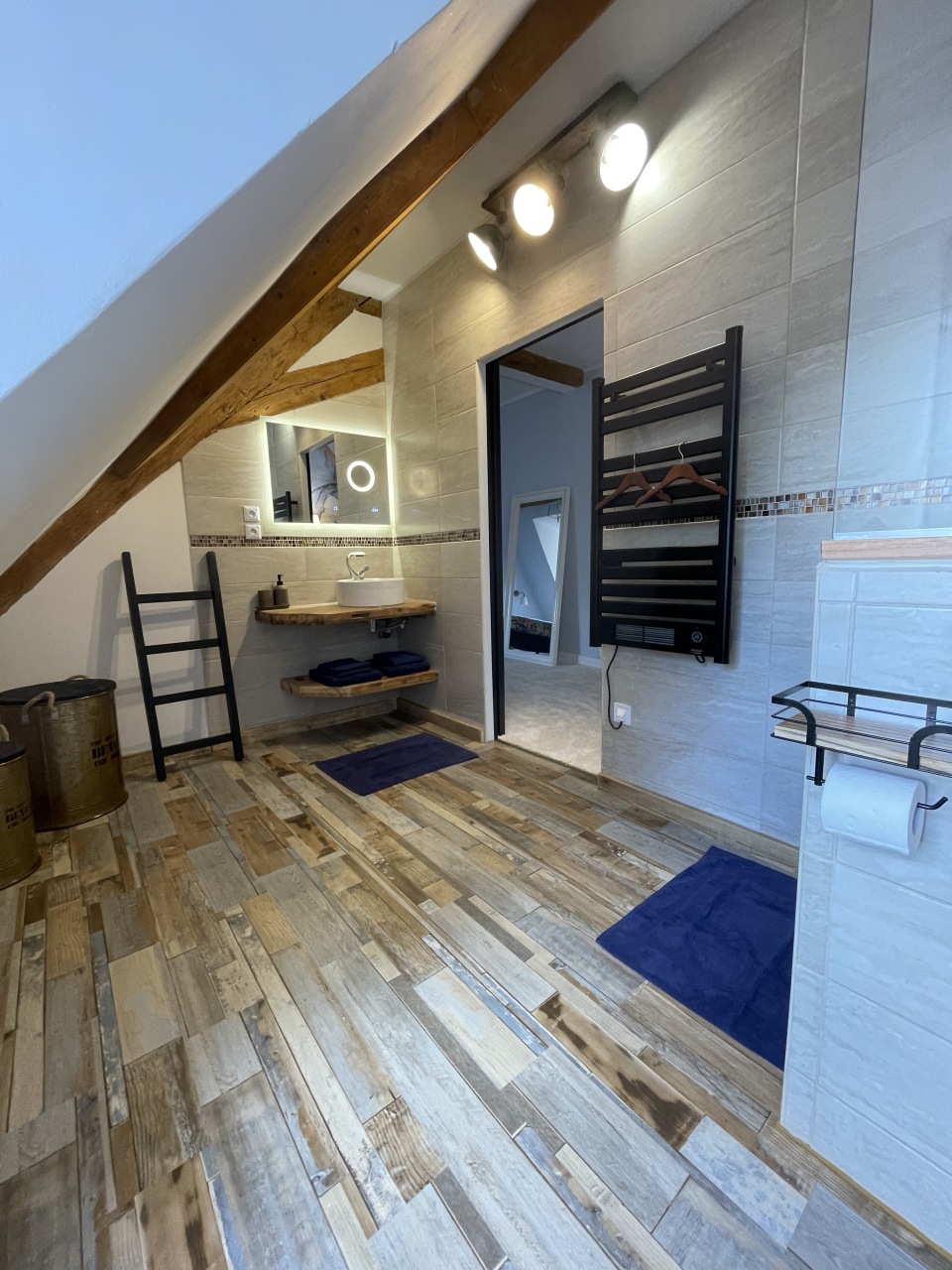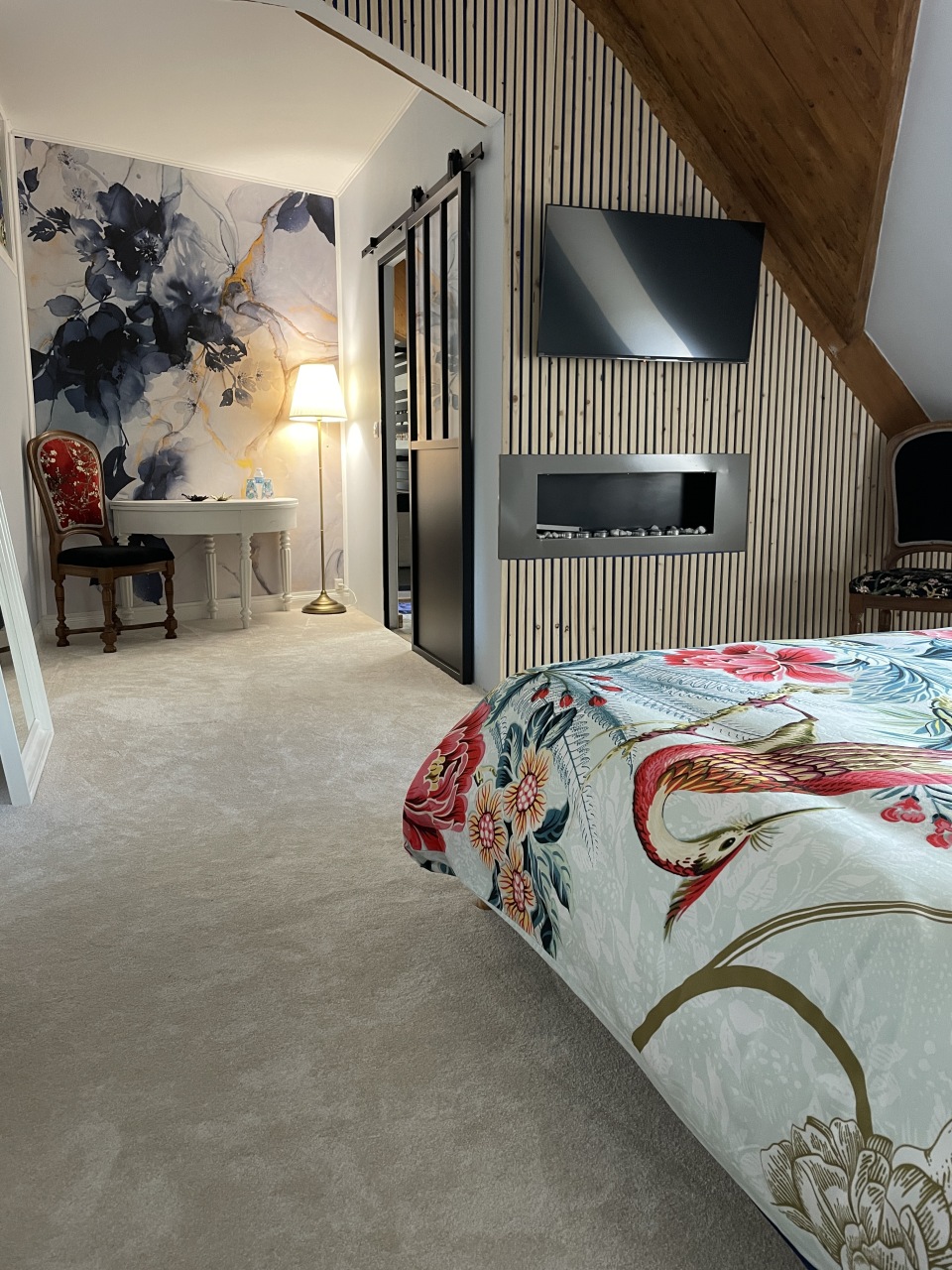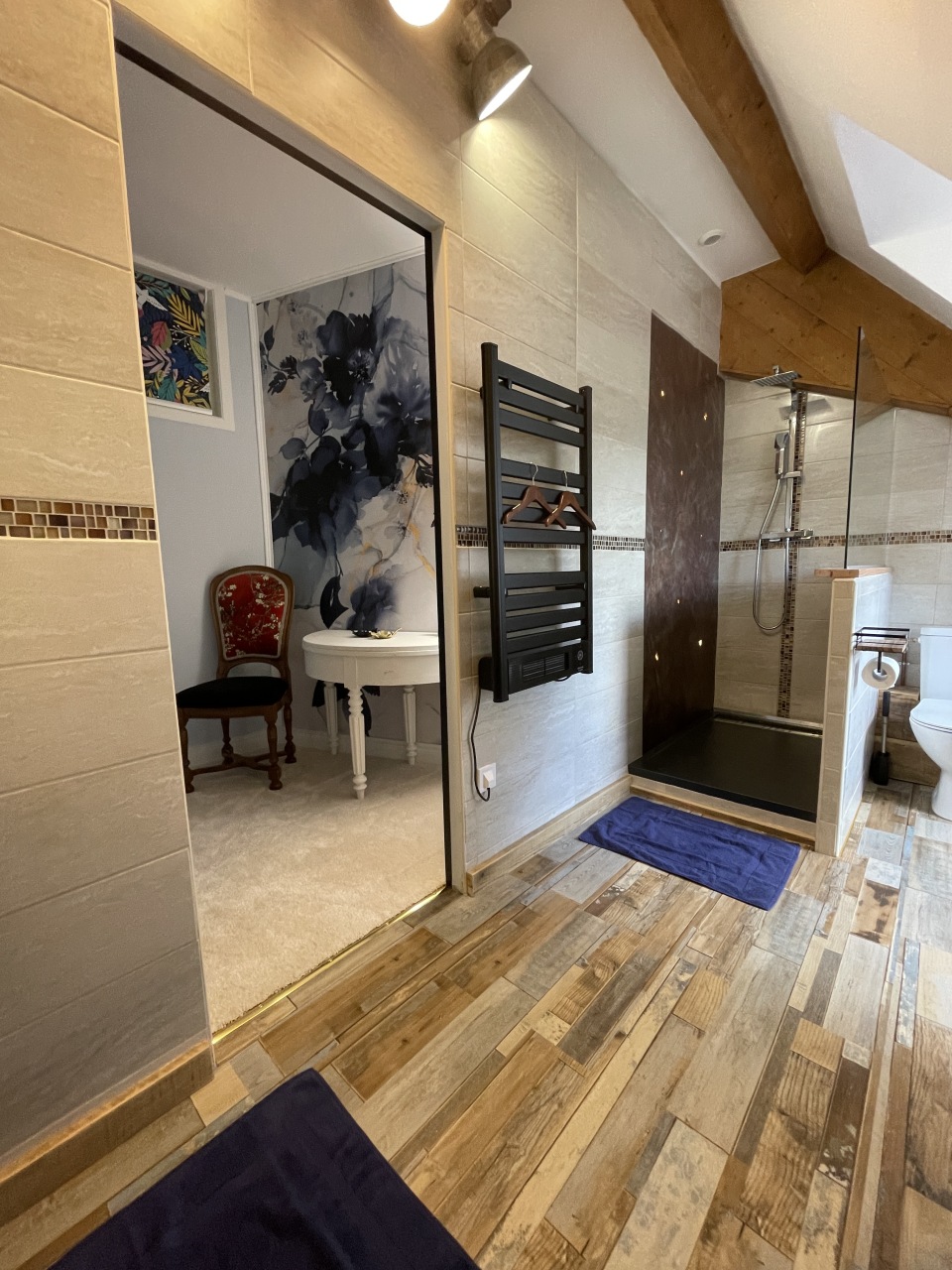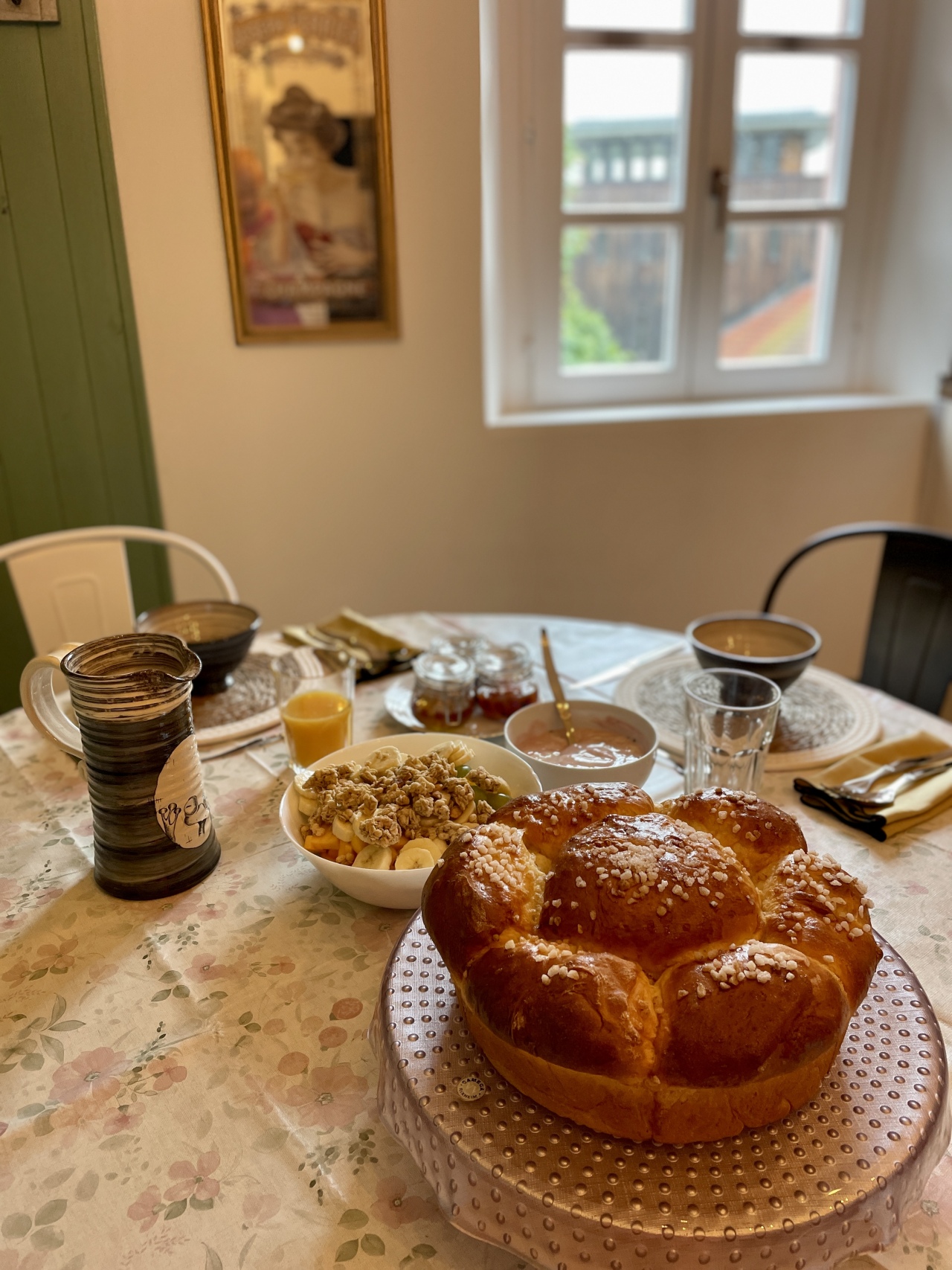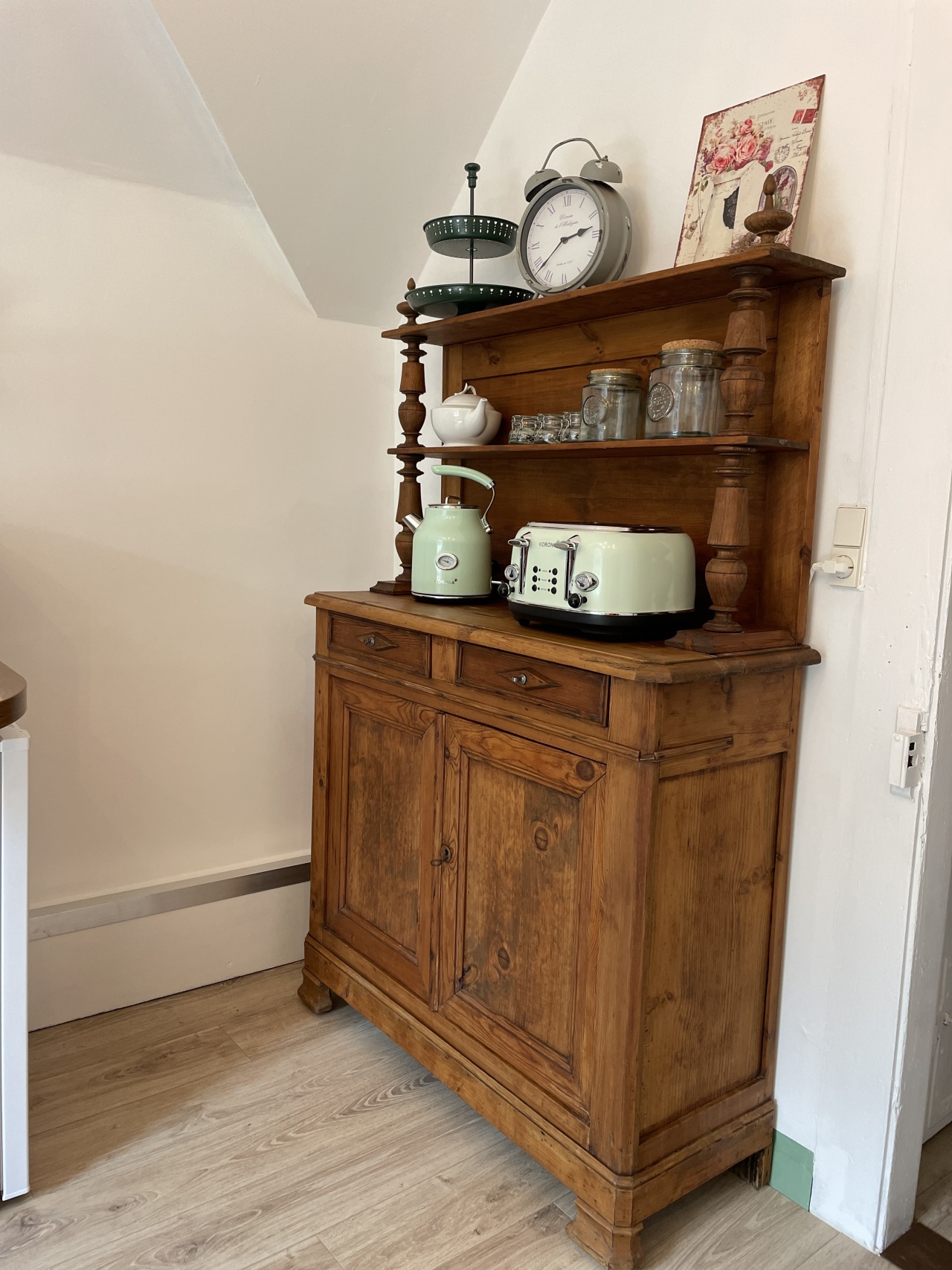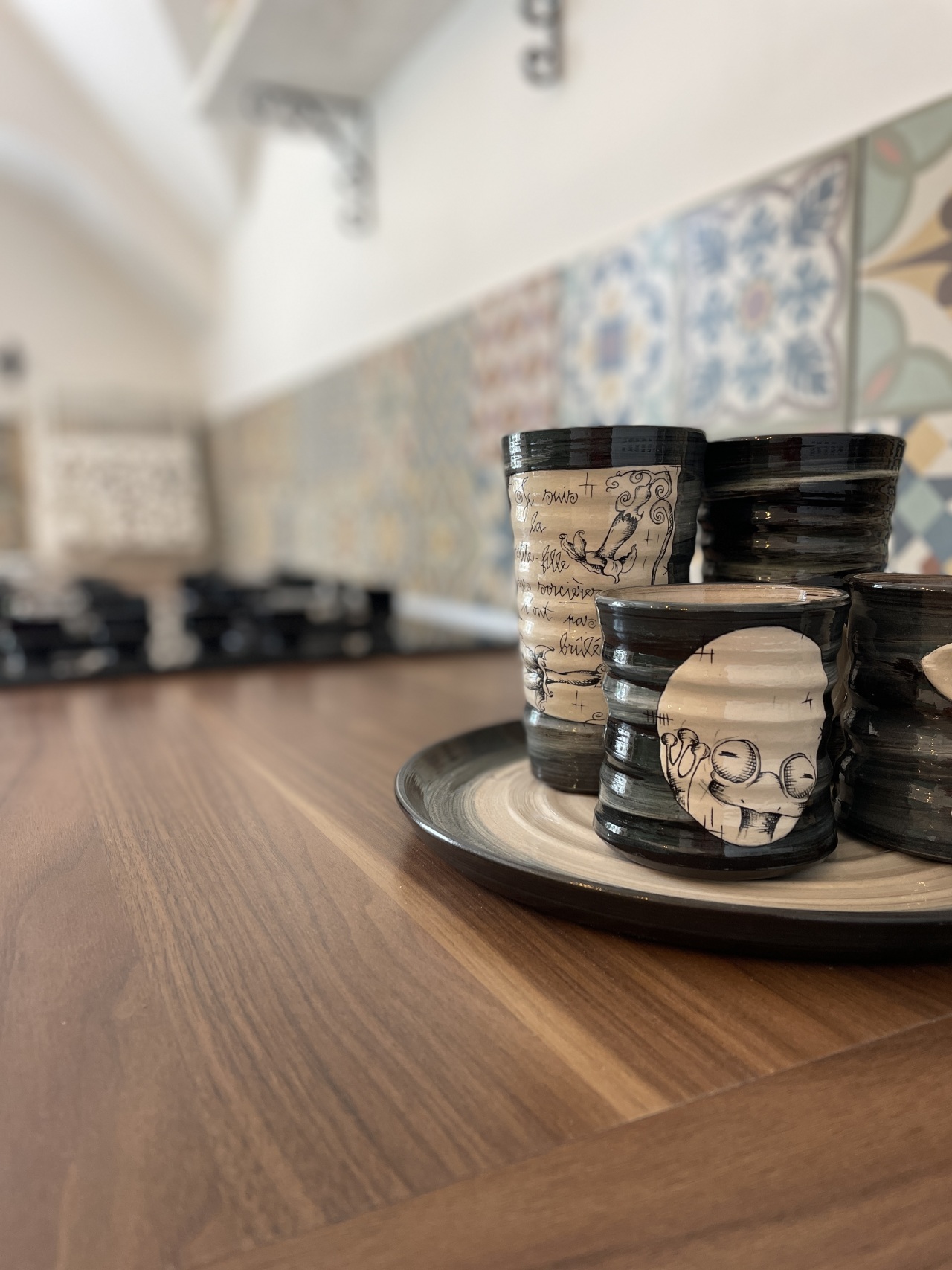 Magnolia Room Coming Soon!


The Magnolia room (opening at the end of November) in a romantic style, a true haven of peace designed to create a warm atmosphere, including a King Size bed, a television, and a small living room.